Sally was Nick Arquette's mom. He and his brother lived with her in Northern California while she was diagnosed with and battling breast cancer. They struggled to try to make sense of why their mother was going through this and at the same time longed to have a mother who was just like all the other mom's they saw with their friends. As the mounting pressures of cancer took their toll, this single mother could no longer care for her two sons and Nick and his brother moved to Idaho to live with their father. The impact of cancer had started to take it's toll. At just 11 years old Nick realized that cancer changes everything… he and his brother had to leave everything they had known, school, friends, family, and move to start a new life with their father in Idaho. Although he had his brother, Nick had always wanted someone who could understand what he was going through since his friends hadn't really been exposed to cancer in their own lives yet.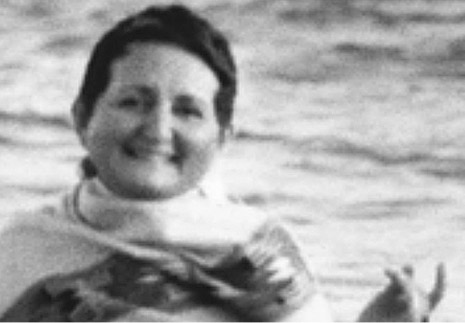 Eventually Nick moved to Southern California, started his own life as an entrepreneur in the film and healthcare industries and yet always kept Sally in his heart. By the time he reached his early 30's Nick realized that who Sally was, and her spirit, were no longer alive. She had succeeded in making sure that he grew up to be ok and yet her memory was fading around him. Thinking back on those days in his early teens, he started diving into the world of mentorship, wanting to create an opportunity to give hope to children who have been in a similar place as he was. There was nothing available in the community like this, so his creative instincts kicked in, and after extensive research, and with the support of friends and family, he started the Walk With Sally mentoring program in 2005.
The first opportunity to become a mentor came when Nick met Hossany through the Lawndale School District. Hossany had recently lost his mother to cancer and Nick knew this was the perfect opportunity to make a difference in the life of a child who had a similar experience. Nick was able to visit with Hossany and create an immediate friendship which allowed Hossany to trust him and open up about what he was going through. Eventually Hossany's teachers and counselors started noticing a change in the young boy, he was doing better in school and showing improvement in social skills. When Hossany turned 18, he and his brother were looking through some old school papers that had been saved. He noticed how Walk With Sally kept coming up in comments made by his teachers and counselors, they were noting the great improvements happening after his time with Nick. Hossany felt compelled to get back in touch with Nick to thank him for making a huge impact on his life at such a crucial point. Nick had given him confidence and hope.
From this day forward, Sally represents all the moms, the dads, the siblings who suffer trying to get through the diagnosis of cancer while still being a parent or sibling to their loved one.

Today, Walk With Sally has grown in size and influence, helping people of all ages through meaningful connections that last a lifetime. Our mentors and mentees provide one another with support, guidance, and friendship through difficult times. But they also are there for one another to share the good times too. For at Walk With Sally we are not just about coping with the trials of cancer, but helping one another move past them to celebrate the lives of the people we've lost, but who are still very much a part of our hearts.
Join our family today. Learn more about our mentor program, and discover more about Walk With Sally through our Press page and Mentor Stories.