March 2, 2022
Written by: Jen Tomo, Program Coordinator at Walk With Sally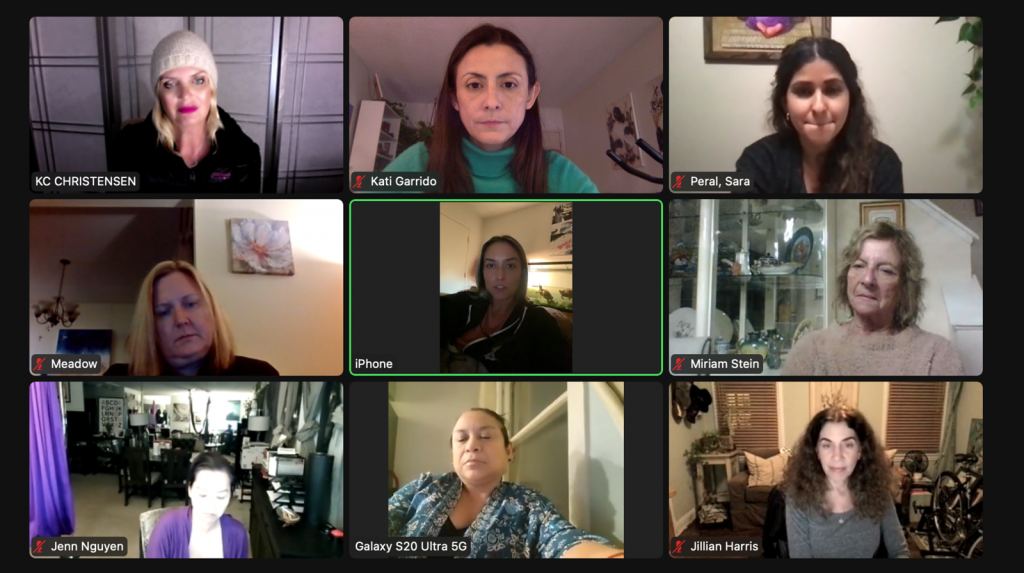 Mentor Roundtable
Walk With Sally hosts a quarterly Mentor Roundtable where are mentors come together to discuss the challenges in their friendship, gain insight and advice from one another and reconnect. The first Mentor Roundtable of 2022 was led by Walk With Sally Social Worker Sara Peral. The topic of discussion was "Creating Boundaries." A lot of our mentors become part of their mentee's family and it can be difficult to create boundaries when all you want to do is help. However, not creating boundaries can create burnout, affect your mental health and can be detrimental to the needs of the family. In this Mentor Roundtable we learned how to empower our families to help themselves while still being supportive, learning what we want our boundaries to look like and learned tools that we can implement to make sure those boundaries aren't being crossed.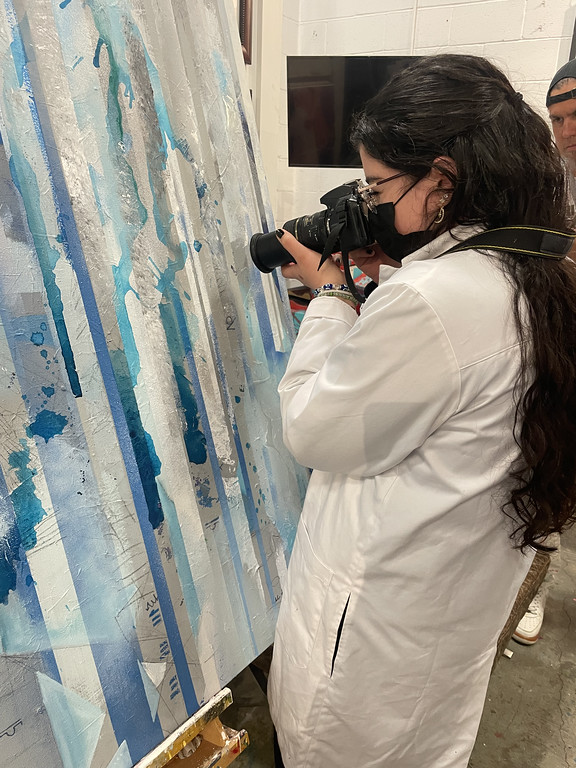 A Day of Art and Yoga
Walk With Sally partners with Resin Art Studio for a quarterly art healing program designed specifically for children impacted by cancer. The theme of this workshop was "Forgiveness." The day starts with a yoga session led by a yoga instructor to connect the mind and body. From there, the mentees and mentors will have the chance to express themselves using their choice of art – photography, sculpting, painting, drawing, graffiti and music.

Mentor of the Year: Jeff Wilson
Congratulations to our Mentor of the Year, Jeff Wilson! Jeff has been matched with his mentee Chance since December 2018 at a time when support was needed most. Chance lost his father in November 2018 after a 3 year cancer battle that spread to his brain. Jeff is truly an awesome mentor!
"He goes out of his way to make time to have special experiences with us. For example, he has taken us surfing/body boarding at the beach and taught us new surf skills. He goes skiing with us annually to Mountain High and show us where to go and how to improve our skiing speed and smoothness as well as showing us where off the beaten path to go. He is always there for us when we need him. For example, Chance has a monthly cotillion dance and Jeff came to meet my dads good friends who were there, and show his support. He also helped me with my suit and especially my tie, which I didn't know how to tie for the cotillion dance. He sets up game and family fun nights and spends quality time laughing and joking with us. He took us to an LAFC soccer match which was soooooo fun! He has taken us for bike rides and come to watch and support our basketball and baseball tournament games. He is always so upbeat and outgoing. He even met us at a surf shop to help select the best board for Chance's next step in surfing. He is a try blessing to our family and we consider him part of our family. We feel "lucky in life" , (our family phrase), to have and know and love Jeff. We know we can trust, rely on and have dedicated loving support from Jeff. He is uniquely awesome as our mentor!" – mentee Chance (age 13)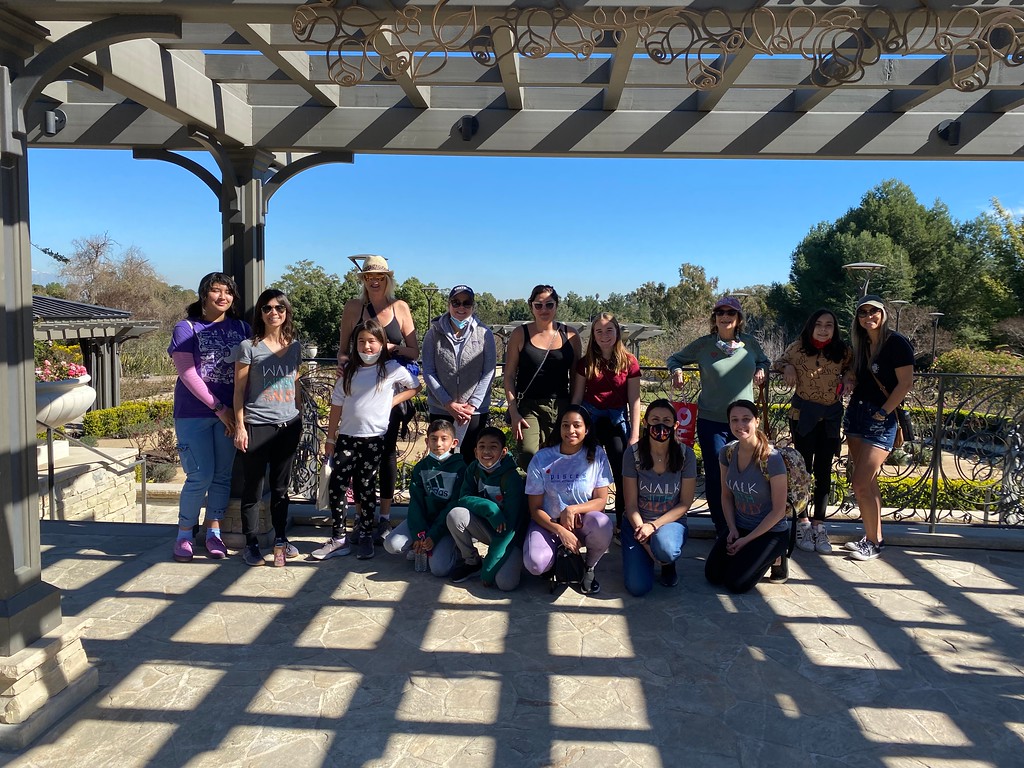 Botanic Garden
Our mentors and mentees visited the South Coast Botanic Garden last month for a beautiful day of fun in nature. We began the day with a calming meditation led by our very own mentor, Miriam Stein. We explored the grounds and learned about the different flowers and exhibits. The Garden set up a "Sasquatch Hunt" where our mentees and mentors could follow clues to try and find Sasquatch. There was even a pond filled with turtles! This friendship activity gave our mentees and mentors a chance to bond, experience a fun day and take a break from the heartache they feel. When asked how she was enjoying the Botanic Gardens, 12 year old mentee Abby replied "It was really nice to get a chance to just be a kid."