November 3, 2021
Written by: Jen Tomo, Program Coordinator at Walk With Sally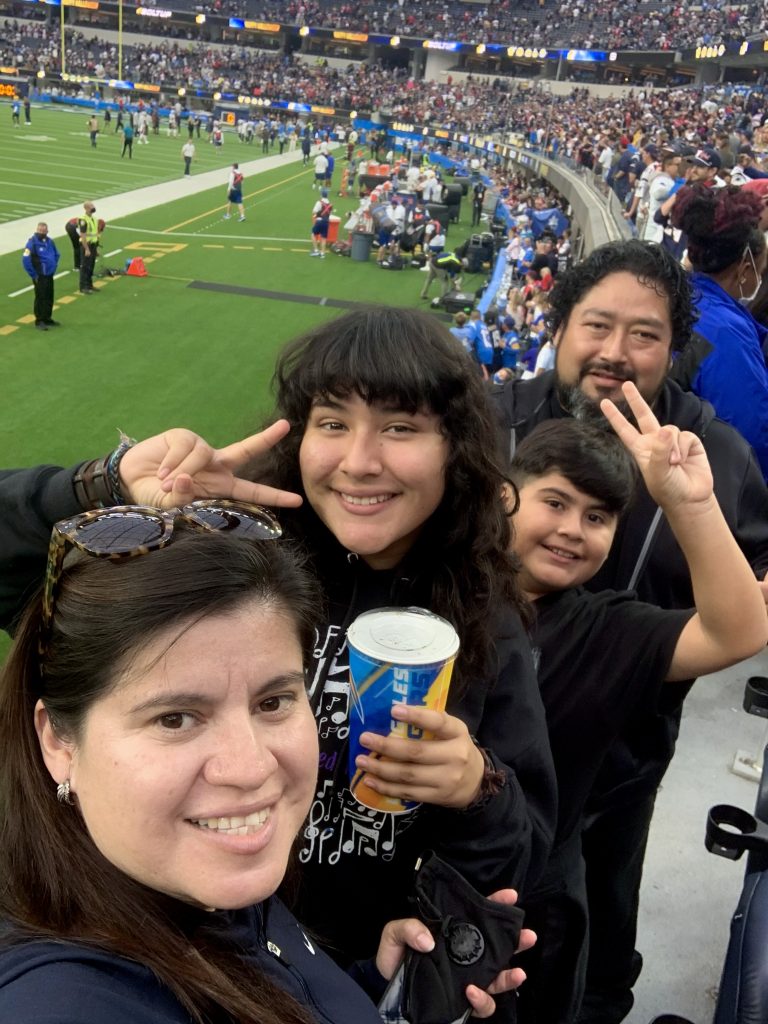 Chargers Game
The Chargers graciously donated tickets to our Walk With Sally families and mentors. The seats were club field level and gave our community an experience they might not have been able to have if not for the generosity of our partners.
"First of all, thank you so much to the people that donated tickets and gave us the opportunity to attend the game of the Chargers VS the Patriots, it was such a great experience for me and my family. Thank you very much. We are thanking you for giving us the opportunity to have great memories as a family. Thank you from the bottom of our hearts."
– Maria Ortiz and family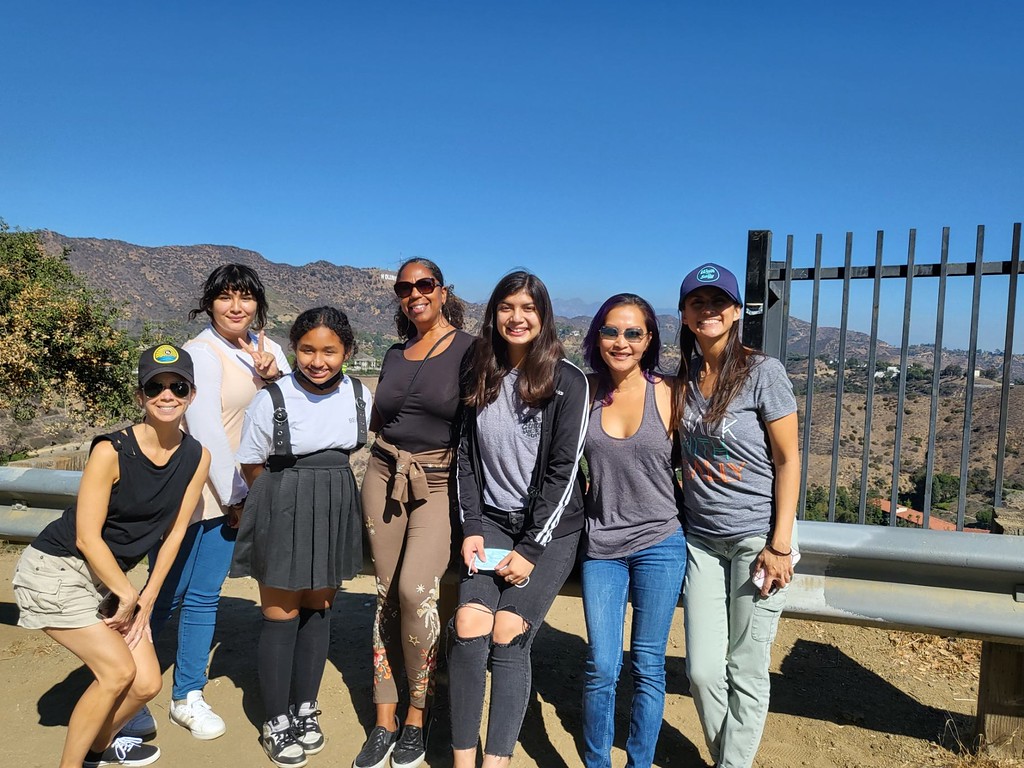 Surf City Tour
Our mentees and mentors were able to get their own private bus tour to see some incredible sites throughout Los Angeles. They were chauffeured to the Hollywood Sign, through Beverly Hills, a Farmer's Market and more! Their personal tour guide made for a fun and interactive day. The mentors and mentees shared a unique experience and were able to bond on a different level.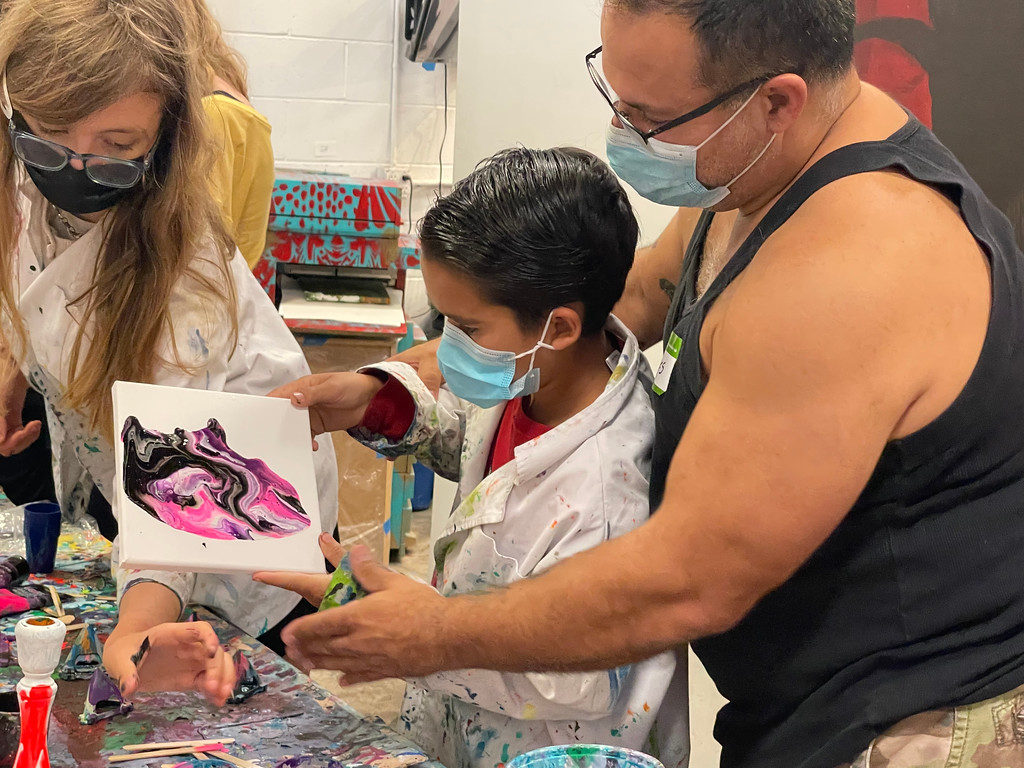 Heart to Home
Walk With Sally's HeART to Home program focuses on art healing and is specifically developed to assist children who have been impacted by cancer. The group sessions use art to further cultivate sharing and strengthen the connection between mentees and their mentors by providing mentees safe avenues for self-expression, increasing coping skills and addressing the impact of cancer. Through creative activities as well as connecting and sharing, mentees gain access to additional support in dealing with painful circumstances and skills to reduce stress, build resilience and increase self-confidence.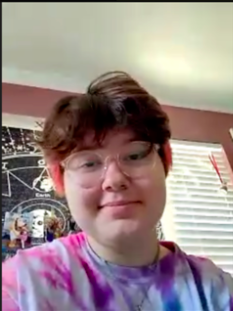 Launching Careers
One of our incredible mentees Ryan, 17, is interested in becoming a Mortician/Medical Examiner. Walk With Sally was able to set up a meeting with Ryan and LA County's Forensic Pathologist. They discussed the ins and outs of the profession, Ryan was able to ask questions and learn what it takes to follow his dreams.
"Thanks so much for setting that meeting with the LA County forensic pathologist with me. It was hugely informative and very enjoyable. " – Ryan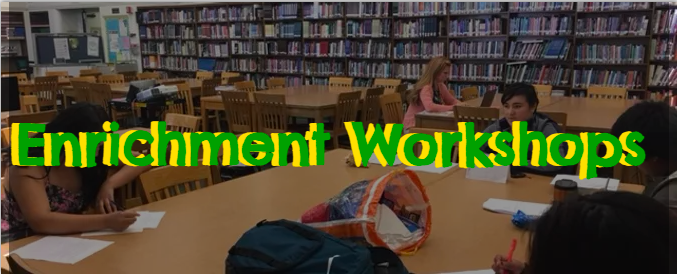 Young Leaders Club
Walk With Sally offers a Young Leaders Club, an enrichment program for high school aged mentees giving them leadership roles within the Walk With Sally mentoring program and throughout the community. This program prepares our mentees for the next chapter. By being a part of Young Leaders, the mentee is a candidate for WWS's Fred's Future Young Leaders Scholarship.
This month we partnered with the You Run This Town Foundation that hosted a workshop on higher education, financial aid & LinkedIn. The mentees learned about the different paths they can take after high school, the different ways to receive financial assistance for those pathways and how to properly build a LinkedIn profile.