November 8, 2021
Written by: Jen Tomo, Program Coordinator at Walk With Sally

Redondo Beach Police Station and Fire Department
The Redondo Beach Police Department graciously invited the Walk With Sally mentees and mentors to their police station for an incredible tour that included informative and interactive demonstrations including a motorcycle demonstration, drone demonstration, fire department demonstration and K-9 demonstration.
Motorcycle Demonstration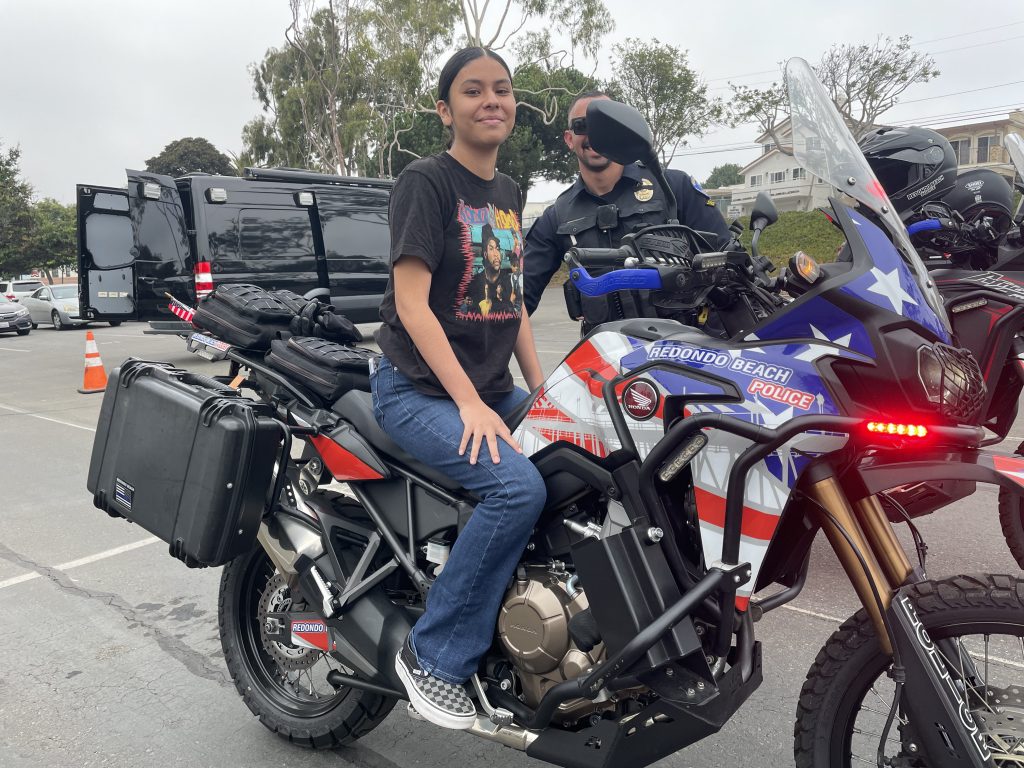 Two police offers led an exciting motorcycle demonstration teaching us the importance of road safety and what the motorcycles are used for on the force. It doesn't hurt that they look like something a superhero would ride! The kids were in awe as the police officers rode the bikes around, turning on their sirens and flashing their lights.
Drone Demonstration

The drone demonstration gave us a futuristic look into the importance of technology in the police department. We got to see the drone in action, flying above us while catching video surveillance. This exciting demonstration felt like something out of Transformer movie. The kids couldn't believe how high tech and useful this drone can be when following a high speed chase or to help officers find a perpetrator that has fled on foot.
Fire Department Demonstration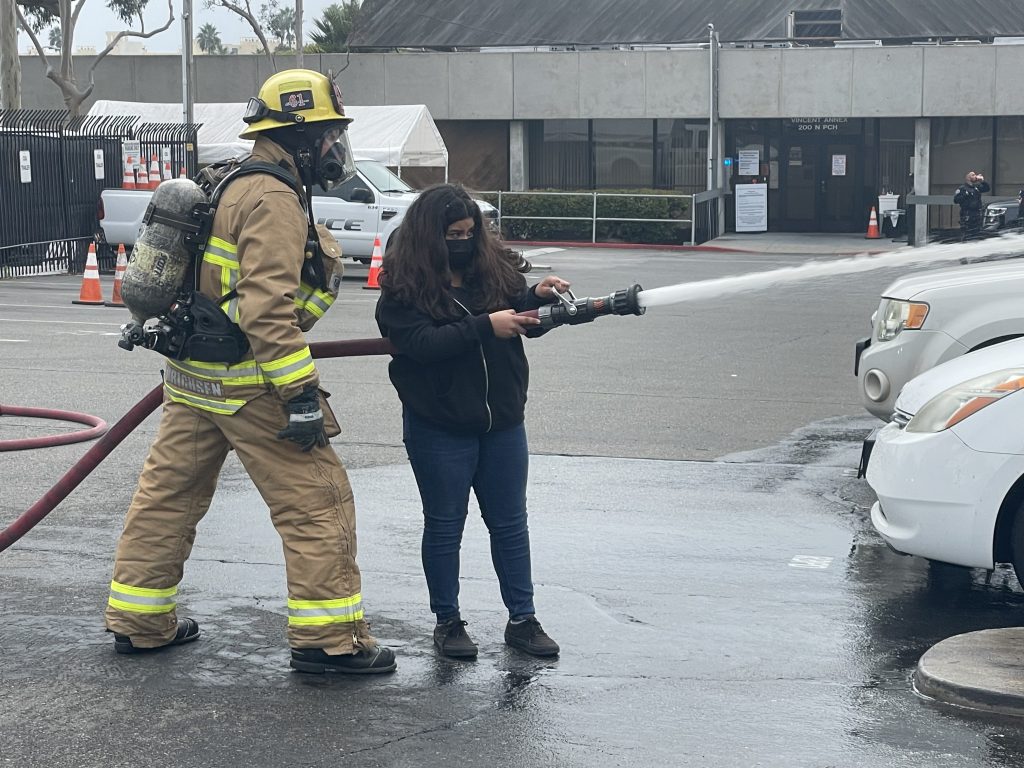 The Redondo Beach Fire Department brought their fire truck and had one of their fireman do a demonstration on how quickly they can put their fire gear on when getting called into a fire. They do it in under 1 minute and 30 seconds and the gear can get up to 100 lbs! The firemen turned on the firehose and simulated putting out a fire. They even let our kids use the hose!
K-9 Demonstration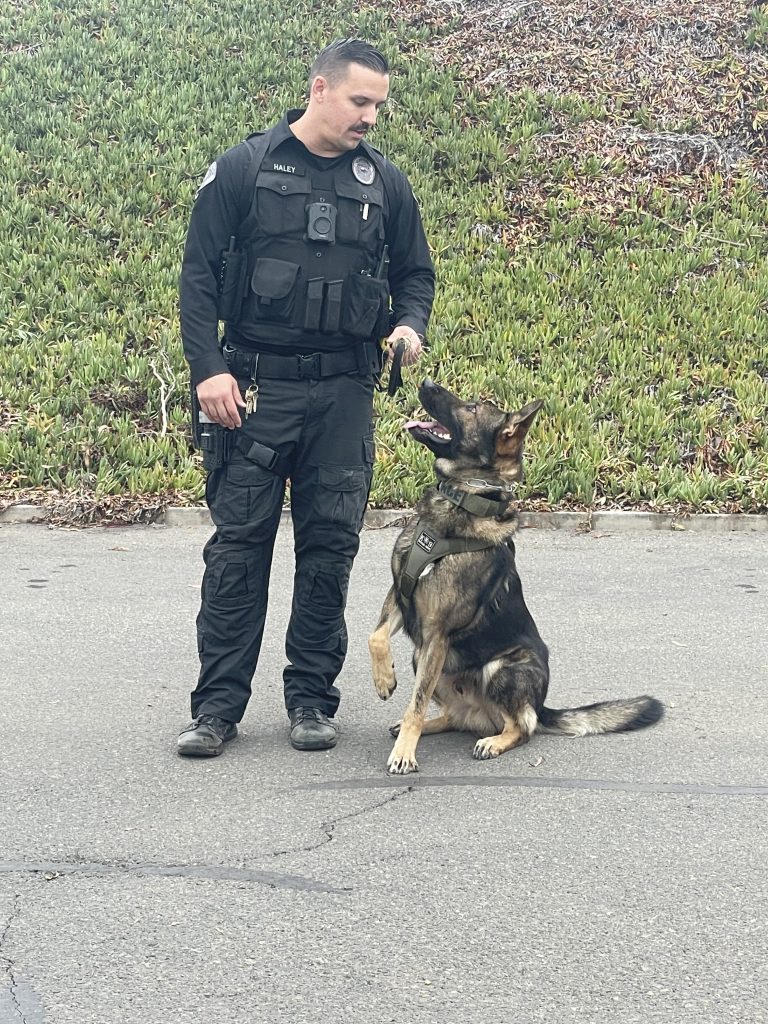 Last but certainly not least was a Walk With Sally favorite, the K-9 demonstration! Two police offers introduced us to their K-9 partners and taught us the role the K-9s play on the force. They are truly there to protect and assist the officers. We did a simulation where one of our kids hid an item on the hill and the K-9 was challenged to find it. Well, he did! In under 2 minutes! It takes me longer to find my keys in the morning. Truly impressive!
They also did a simulation where an officer put on protective gear acting as a criminal and the K-9 apprehended him. The training that these dogs go through to have this kind if discipline is nothing short of amazing. And it doesn't hurt that they're adorable too!
Thank you Redondo Beach Police and Fire Departments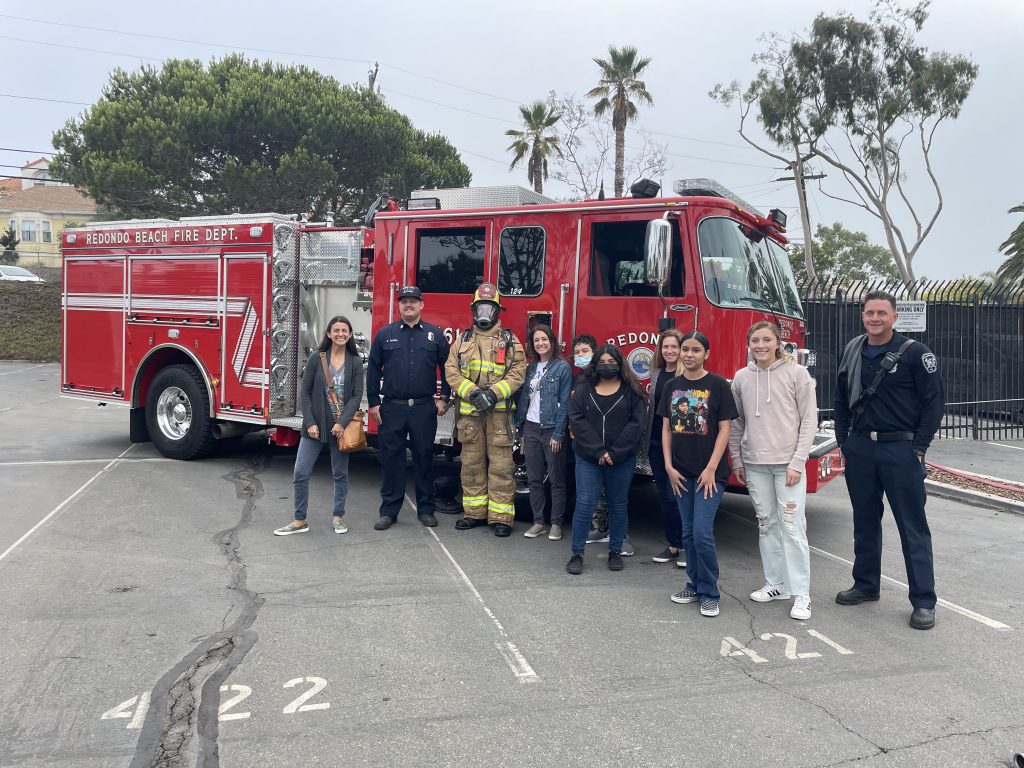 We cannot thank the Redondo Beach Police and Fire Departments enough for protecting and serving our community every day. To take time out of their busy schedules to put on a demonstration for our Walk With Sally family was so kind and generous. Our kids learned a lot and had such an exciting experience! We'd also like to thank The Bottle Inn for catering the event. The food was delicious! Also a big thank you to SkyOne Federal Credit Union who provided our mentees and mentors with goodie bags – so generous!