December 1, 2021
Written by: Jen Tomo, Program Coordinator at Walk With Sally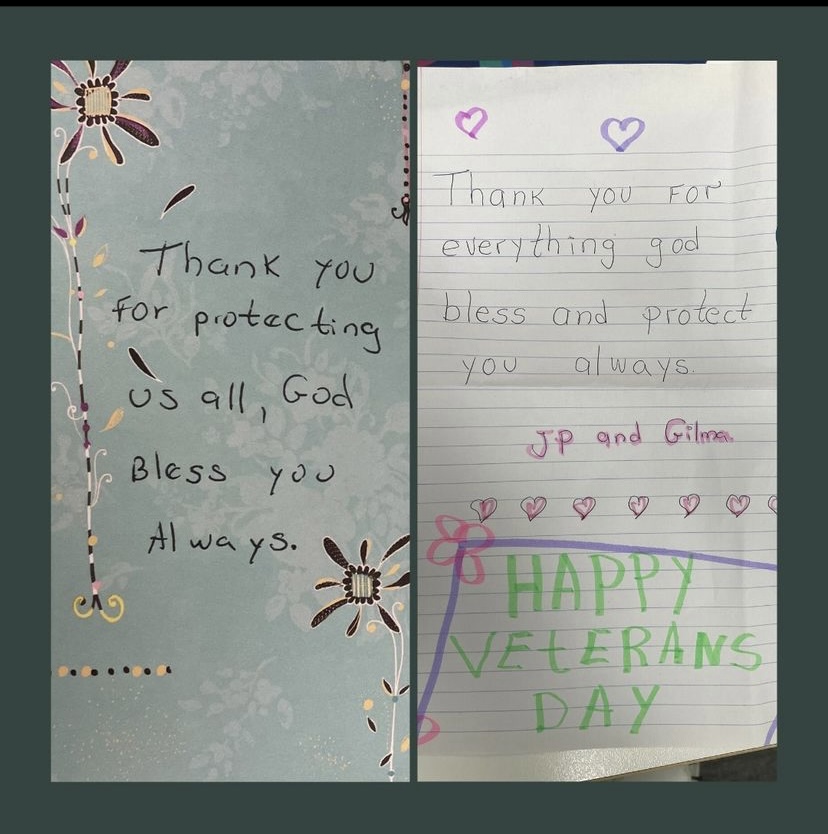 Create the Change
In honor of Veterans Day, Walk With Sally partnered with Project Giving Kids and Village for Vets to create thank you cards and hygiene kits for homeless veterans. Village for Vets fills critical gaps in key services for homeless and at-risk veterans in greater Los Angeles. Through programs providing meals, emergency grants, support for basic needs, social support, and links to additional services, Village for Vets helps ensure Los Angeles' homeless and at-risk veterans don't fall through the cracks.
We were proud to make our heroes' day just a little brighter with uplifting messages and a reminder that they are cared for and appreciated.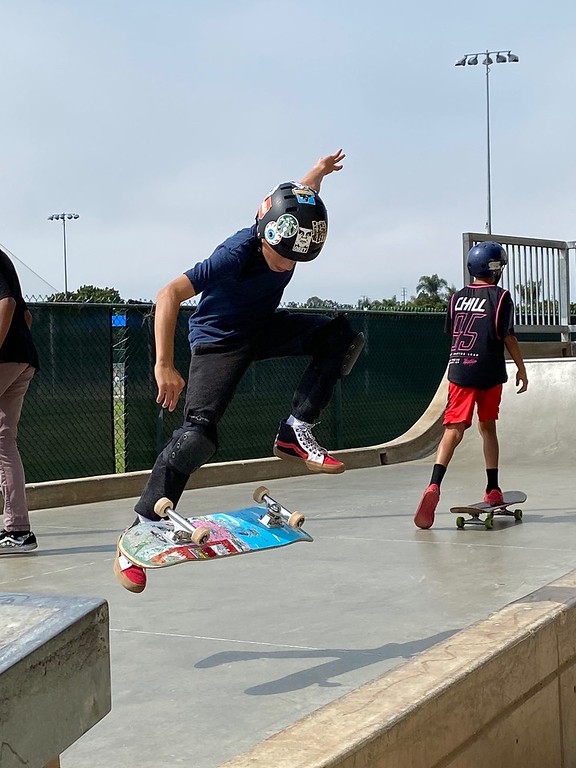 Skateboarding Program
Walk With Sally partnered with The Chill Foundation for a 3 week skateboarding program. Professional skateboarder Chris "Cookie" Colbourn led the event to give one on one attention in the lessons of skateboarding. Beyond just skateboarding, Cookie is an incredible mentor and coach to the young people he works with.
"Our 10 year old mentee Zara went from skateboarding a few times in her driveway to mastering tricks in such a short amount of time. Watching the excitement on her face when she nailed her first trick was nothing short of amazing. I am so honored to be part of an organization that not only provides emotional support, but gives the youth in our program an outlet to just be kids and experience things they wouldn't normally get to experience." – Jen Tomo, Program Coordinator at Walk With Sally

Police Station & Fire Truck Tour
The Redondo Beach Police Department graciously invited the Walk With Sally mentees and mentors to their police station for an incredible tour that included informative and interactive demonstrations including a motorcycle demonstration, drone demonstration, fire department demonstration and K-9 demonstration.
CLICK HERE to read more.
Financial Literacy – Budgeting
We partnered with You Run This Town Foundation for our last Young Leaders workshop of 2021! Can you believe it? Our Young Leaders Club is open to the mentees in our program that are 14-17 years old where we teach them leadership skills and promote giving back. We hold monthly workshops for them to learn about interview techniques, building your resume, applying colleges and more! Our goal is to get them ready for life after Walk With Sally and build their confidence to be our leaders of tomorrow. Our last workshop of the year focused on the importance of budgeting and tips on how to reach your financial goals. We can't wait to see what 2022 has in store!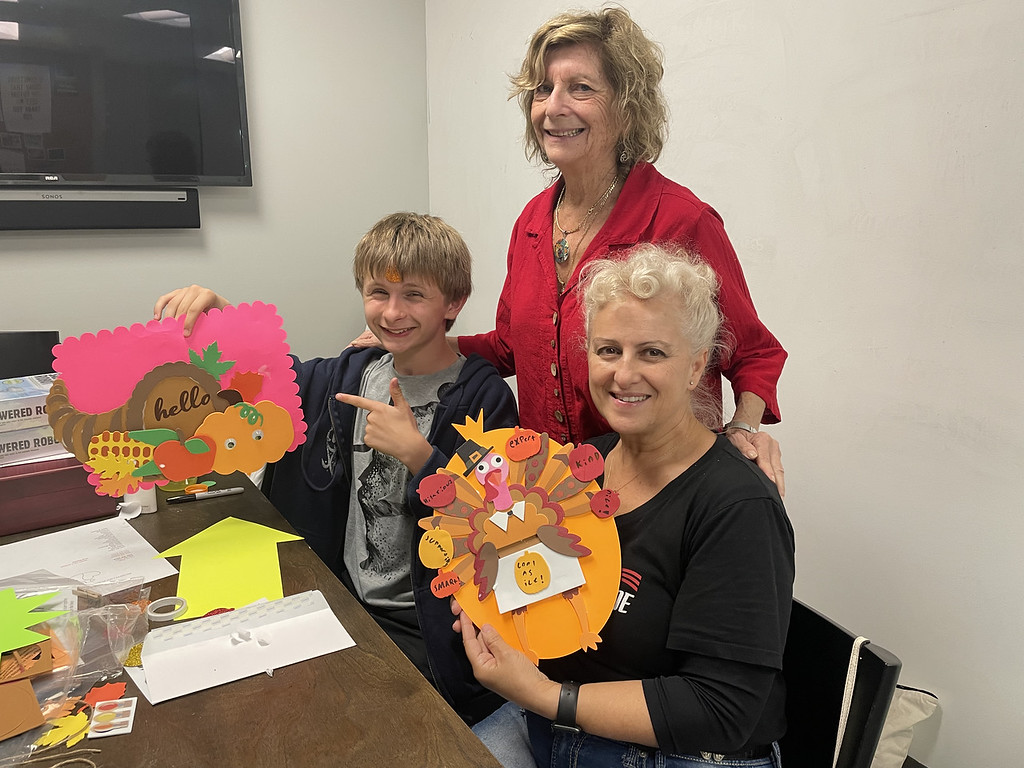 You & Me Bonding Workshop
Our very own mentor Miriam led a You & Me Bonding Workshop with a Thanksgiving-focused theme "gifts of gratitude." Miriam is a retired educational therapist and led a beautiful workshop that allowed the friendships to reflect on what they appreciate about each other, the relationships they have in their lives and promoted self-love. There was an arts and crafts project that brought their gifts of gratitude to life and Miriam wrote each friendship their very own poem! Walk With Sally has so much to be grateful for – the amazing families, mentors, volunteers, donors, staff, board of directors, etc. that make our community so amazing!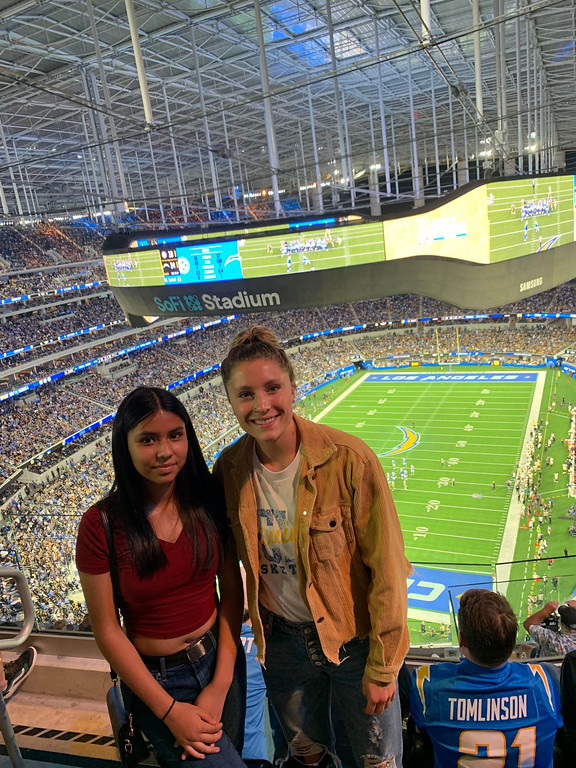 Chargers Game
Chevron generously donated Chargers vs. Steelers tickets to our mentees and mentors. What an incredible game! And that stadium – so impressive! The mentors and mentees were able to share an unforgettable experience together – one that they may not have experienced otherwise. We are so grateful for our loyal sponsors for making this happen!